Banff Rocky Mountain Resort's latest update for guest information of COVID-19

Pool and Hot Tub Update
As of Feb 11th, our pool and hot tub were permitted to open with strict provincial capacity restrictions in place. This will make it difficult to accommodate every guest group when our hotel is busy. We will use an appointment system with scheduled time slots for cohort groups. Pool and hot pool bookings will be made on a same-day basis, in person through the front desk; information will be provided upon check-in at the hotel.
Pool and hot pool use is subject to change at any time, including last minute closure of any amenity.
Banff Rocky Mountain Resort
Discover the meaning of a mountain getaway at Banff Rocky Mountain Resort, a relaxing retreat in the heart of Banff National Park. Ideally set amid eight acres of private parkland and surrounded by the glorious scenery of Canada's oldest national park, while just minutes from downtown Banff, the Banff Rocky Mountain Resort's breathtaking location and extensive amenities are certain to provide a casual and memorable stay in the Canadian Rockies.
Indoor swimming pool

Indoor hot tub and outdoor hot tub
Tennis and squash courts
Full gym, Mountain Health and fitness club
Complimentary wifi
Onsite laundry facilities
Free Parking
Complimentary shuttle to downtown Banff (temporarily closed)
Bike rentals
Safecation Certified
We understand that travelers have a higher expectation for cleanliness and health safety than ever before. Our SAFECATION commitment is to lead with hospitality practices that ensure the safety of our guests, our employees, and our community.
No contact arrival and departure
Your own kitchen and living space
Enhanced cleaning and disinfecting measures in line with AHS protocols
Exterior access to your guestroom
Located in quiet, spacious areas close to nature and away from crowds
Quick access to a variety of recreation trails
Friendly, knowledgeable staff with mandatory preventive education and training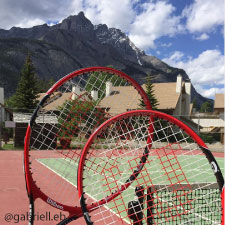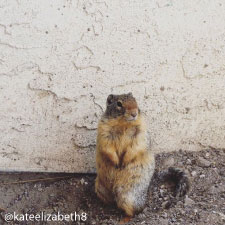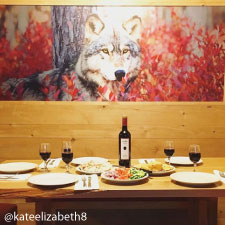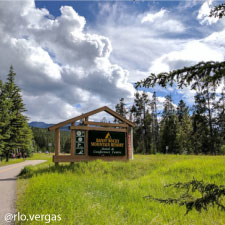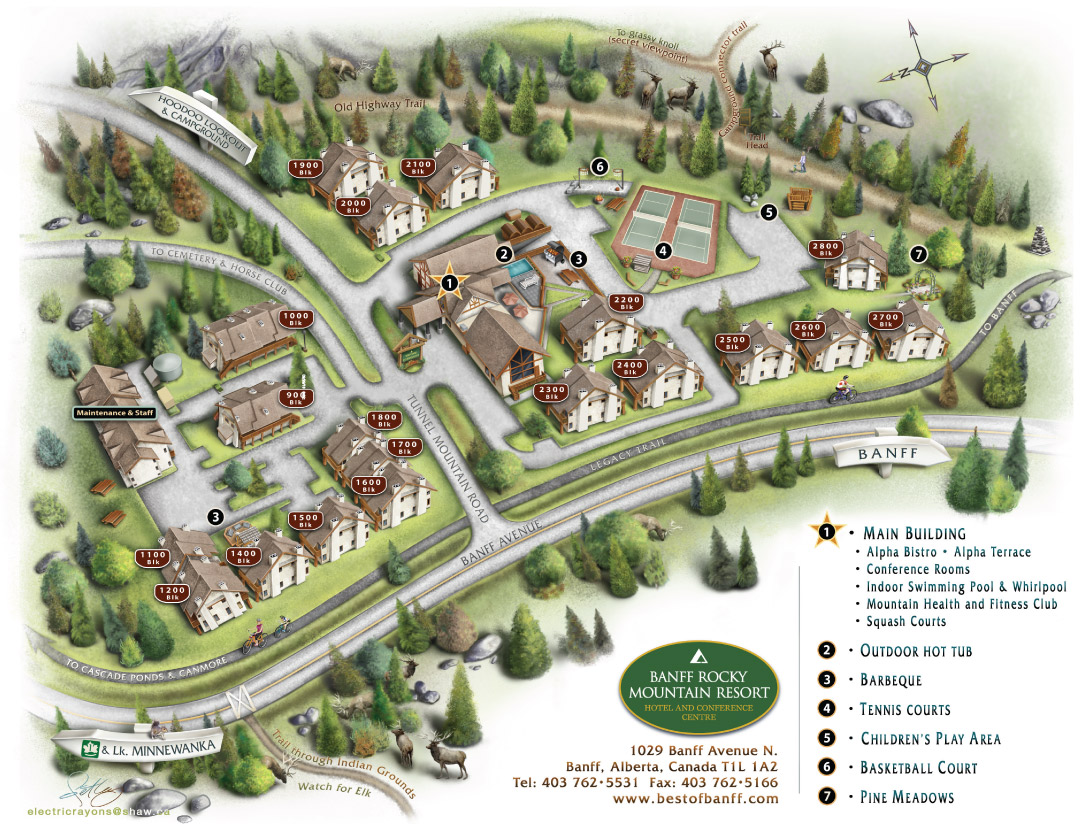 Banff Rocky Mountain Resort
1029 Banff Ave,
Banff, AB
1 (800) 563-8764
1 (403) 762-5531