Banff Rocky Mountain Resort
Discover the meaning of a mountain getaway at Banff Rocky Mountain Resort, a relaxing retreat in the heart of Banff National Park. Ideally set amid eight acres of private parkland and surrounded by the glorious scenery of Canada's oldest national park, while just minutes from downtown Banff, the Banff Rocky Mountain Resort's breathtaking location and extensive amenities are certain to provide a casual and memorable stay in the Canadian Rockies.
Indoor swimming pool

Indoor hot tub and outdoor hot tub
Tennis and squash courts
Full gym, Mountain Health and fitness club
Complimentary wifi
Onsite laundry facilities
Free Parking
Complimentary shuttle to downtown Banff
Bike rentals
Amazing place to stay
Amazing place to stay at, the view here is simply worth it. There are full suites and ensuites options as well. There's other facilities like pool and hot tub, gym.
You will see wildlife from the window, it was a blessing to see the elk family come by the windows every morning and evening.
Reviewed August, 2023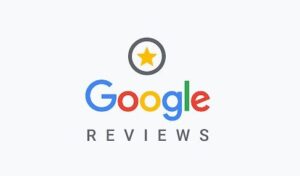 Full Kitchen
An older resort but has been updated. Full kitchen with dishes. Our unit was a loft with pullout couch. Housed 4 people comfortably. Nice view lots of parking. Short drive into Banff. Located at the bottom of Tunnel Mountain.
Reviewed August, 2023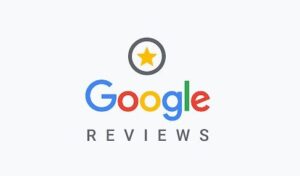 Great Location
Great Location just 5 minutes from Downtown! Their Free shuttle comes every 2 hours to and from Downtown Banff and was so convenient. The hot tubs felt so good after a day of Hiking. I have to give a big shout out to all the other staff for making my Vacation memorable. Highly Recommend this place.
Reviewed June, 2023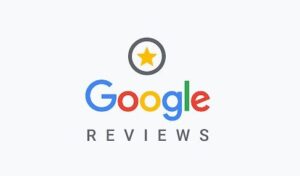 "Great place to stay"
We had a 1 bedroom villa. Just perfect with a full kitchen. Resort is just out of Banff which was nice. Only a couple minutes drive and you are there. Nice pool and outside hot tub. Good breakfast too . Lots of walking and biking trails around. Location is perfect. Will definitely be back
Reviewed August, 2020

"Nice resort with lots to do"
We got a nice one bedroom at this resort with a full kitchen. The location is a bit far from Banff Ave, a few mins drive but not walking distance. The price we paid was pretty reasonable for an one-bedroom. There were tennis courts, squash, gym, pool and basketball court. One could easily spend a whole day here. There was also a BBQ area but we didn't use it. Staff was nice as well. We saw a family of elks the night before we left which was a surprise. It's a great place to go as a family.
Reviewed July, 2020

"Relaxing and convenient place to stay while visiting Banff"
We loved the 2 bedroom Condo with the full Kitchen and fireplace. The resort location was very close to town and to all of the sightseeing around Banff. The service was so friendly and helpful from the front desk, housekeeping and from the manager. They were quick to respond to every need or request with a smile. Thanks to the staff for making our stay relaxing and enjoyable by even re-locating us to a quiet unit at the back. We stayed in 2808 and found the location ideal. The beds were comfortable and the kitchen had all we needed to prepare our own meals. We also enjoyed the bike rentals and the tennis court. Great place to stay!
Reviewed June, 2020

"Yay Banff Rocky Mountain Resort!!!"
Wow! I am so impressed with this resort! I purchased a weekend at the Banff Rocky mountain resort for my daughter and her boyfriend for her 21st birthday. They've never done anything like this before…what young couple can afford a weekend getaway? I guess when i booked the room i must have mentioned that it is for her birthday because when they checked in, there was a birthday card and a bottle of wine from the hotel staff!!! I am so impressed by this gesture!! I will definitely choose this resort again. Thank you Banff Rocky Mountain Resort, for making my daughter's birthday that much more special!
Reviewed March, 2020

"Worth the Cost"
It was an incredible experience amidst nature when we decided to stay at Banff rocky mountain resort. The stay was all the more wonderful thanks to the hospitality of the supportive and courteous staff. The journey to and from the airport was quite comfortable. The close proximity to the town was an added attraction. It was quite easy to contact a tourist agent for out bound trips. The resort offered comfort and was meticulously cleaned timely. The basic amenities were taken care of very well.
Reviewed March, 2020

"Comforts of home in the majestic Canadian Rockies"
I like having the comforts of home while away, kitchen, proper living space and the condos at Rocky Mountain Resorts checked off all the boxes. Becky the concierge was incredible, went above and beyond to ensure our pup was comfy which helped make our stay easy. The shuttle to downtown is so easy and the trails were literally out our steps, which us and the furry monster really appreciated.
Reviewed February, 2020

"Banff Rocky Mountain Resort"
"Very nice resort—good value, great as a home base for enjoying the surrounding national parks."
This resort was perfect for our use as we were on the go everyday. This allowed us on and off the highways without being in the middle of Banff. We had a upstairs 1 bedroom loft with 2 baths. Both baths were full baths so we could use both to get ready to leave or heading to dinner. Kitchen was perfect for our use for early morning breakfasts allowing us be on the road versus waiting for a restaurant breakfast. The resort was clean, bed was comfortable, all the utensils you need, and home away from home. I would highly recommend this place.
Reviewed October, 2019

"Great Hotel"
We stayed at the hotel for one night. I had read some previous reviews and was a little hesitant but we must have stayed in a renovated room,as it was lovely. It had lots of room and the beds were very comfortable. It's a little far from town but we didn't mind. We didn't use the shuttle as we preferred to drive into town and find our own spot. I would definitely stay here again.
Reviewed August, 2019